Product Returns (RMA)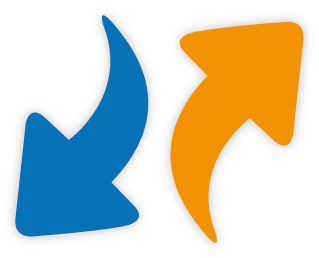 Accepting returns or exchanges is a necessary component of good customer service. Your customers expect it, appreciate it, and tend to buy from those vendors that offer a flexible return policy. You must ensure the process is handled efficiently and accurately, both for your protection and for your customer's satisfaction.
The RMA (return merchandize authorization) module for IXXO Cart can automatically generate all the appropriate transactions, including credit memos, replacement orders, purchase orders, and vendor returns. The RMA module makes it easy to handle every aspect of the return, whether your customer wants credit, a replacement, a substitution, or a repair.
RMA Defintition
A Return Merchandise Authorization or Return Material Authorization (RMA) is a transaction whereby the recipient of a product arranges to return defective goods to the supplier to have the product repaired or replaced or in order to receive a refund or credit for another product from the same retailer or corporation. In practice, an RMA is only issued after a series of tests. The specifics vary between different retailers and industries, but in general the steps taken are similar.
Most mail-order businesses have a policy concerning returns. Some companies allow only defective products to be returned; others allow any software to be returned if it is unopened.
To return a defective product, a typical process is:
First, the customer must call the technical support office and speak with a technician. The technician helps to determine whether the product is indeed defective. This usually involves the customer answering several questions and following the technician's directions for testing the product in question. If the technician feels that the product is defective, the technician issues an RMA. This process is especially important concerning software. Most merchants do not allow the return of software unless the packaging is unopened. This policy prevents software piracy . Some merchants allow the customer to send an e-mail message requesting an RMA instead of having to call. Secondly, the customer must write the RMA number on the outside of the box that the product is being shipped in. It is important to mail all the original boxes, manuals, and any other items along with the product. If a return is sent without an RMA number, the merchant can return the product to the customer or charge a restocking fee.
Finally, the customer mails the product
Most merchants recommend using a shipping company that can track packages.
RMA numbers are important to both the merchant and customer. An RMA number tells the merchant that a return is being made and offers protection against fraudulent returns. The customer can use the RMA number to inquire on the progress of a return. For example, if the customer hasn't received any information about the return, the customer can call the merchant and use the RMA number as a reference.