Product Data Templates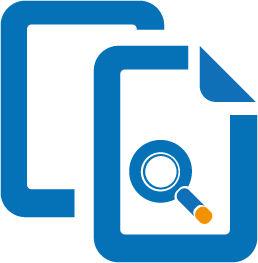 To make it easier for vendors to add their products with minimal effort we have developed a great feature for vendors. Starting from version 6.x of Multi Vendor Edition the super administrator can create product templates that vendors can use to add products to their store inventory. The "product template" feature is adding a dummy product (not for sale) with the common generic details like Category, Product Id, Overview, Description, Primary Image and many more with the product's UPC, EAN, JAN, ISBN, MPN, GTIN values as their identities.
When a vendor starts to add a product and types in the MPN, GTIN or UPC number the system will grab the product template from the database that matches to one of the MPN, GTIN, or UPC number. When vendor selects the product template the data will be pre populated for the new product saving vendors a lot of time.
Single Step Process
The "Product Templates" feature is a single click process where the store owner can maintain a database of products as product templates of most known brands that the majority of vendors might want to sell.
Admin's: Click on Create a new product template, fill in the details required and click on Save you have a product template now.
Administrator can manage his product templates using the Manage product templates option available that includes ability to edit a product template and delete a product template.
Vendors Utility: While vendor tries to add a new product and enters in the MPN or GTIN number the auto search feature will filter the MPN numbers available and choose the product template to import the data.
Once the product details are pre-populated, you can add the product price, shipping or change the pre-populated product image.