IXXO Multi-Vendor
---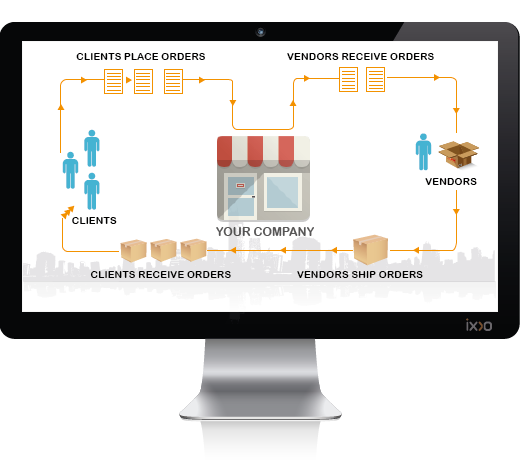 Multi-Vendor Features Overview
Multiple sellers all operating through a single storefront
Seller profiles with their own store area and custom web content
Vendors can manage their store through a simple interface
Available as Standalone, WordPress Plugin and Joomla Component
Vendors can view statistics and orders on the vendor level
Create unlimited Vendor Subscription Packages
Payments to vendors and owing balances can be logged and calculated
Users can buy items from multiple vendors in a single order
New order email notifications to vendors
Vendor specific shipping and tax calculations
Vendors may choose to use the store default or setup their own shipping methods
Widgets for the vendors' products can be used on any social network or website
Ticket Support System available to users, vendors and super admin
Predefined product templates
Unlimited Number of Vendor Accounts and Products
Option for vendors to modify the look and feel of their mini store
Vendors can setup tax rules based on product classes and location
Processing Payments - It's time to take your sales process to the next level 
There are three options of payment processing with IXXO Multi-Vendor Shopping Cart.
The first option is that the money are paid directly to the vendors and then invoice them on monthly basis for commissions.
The second option is that the money goes to the administrator (mall owner) and then distributed amongst the vendors.
The third option is to let the payment gateway handle all payments including the administrator commission. PayPal's Adaptive Payments API allows you, as the mall owner, to put together this complex Sales Processing with a click of a mouse.

By using this option payments to the vendors and your own commission are separated and everybody gets his share without any need to do any manual operations. This feature of the IXXO Multi-Vendor Shopping Cart allows you to sell even multiple items from different vendors within a single order and that makes business quite easy.

What does that mean for you? Firstly, more vendors, because every one of them know they'll be paid immediately for every sale they make. Forget about tax reporting issues, because the vendor's share was never in your possession!
Read more about Paypal Adaptive Payments
More features
Commission/Vendor payment reports
Detailed reports are provided for each transaction made and you have the full control of all transactions towards vendors and your own commissions.
Super Administration
As the Super Administrator, you have the full control over every single feature of the e-shop you are running. This means that all possible taxes, additional fees, product descriptions and product categorization are fully under your control when you are using IXXO Multi-Vendor Shopping Cart.
Unlimited vendors
IXXO Shopping Cart Multi-Vendor Edition allows you usage of limitless number of products or vendors.
Shipping and Tax methods for each specific vendor
Based on the location and tax rules under which the certain vendors operate, they are able to configure their settings and the buyers can choose between the shipping methods of each vendor so all shipping and tax calculations are accurate on per vendor basis.
IXXO Multi-Vendor is one of the best possible solutions and it works just perfectly. It is clear that IXXO Multi-Vendor can't be and shouldn't be ignored
GET YOUR IXXO MULTI-VENDOR EDITION AND MAKE THE DIFFERENCE NOW!