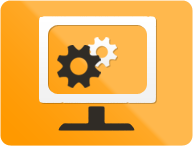 IXXO Desktop Manager
Currently being developed
IXXO Desktop Manager for IXXO Cart and IXXO Multi Vendor is an exciting new Windows application, allowing you to manage your IXXO online store right from your desktop - but that is only just the beginning! The IXXO Desktop Manager allows you to:
IXXO Cart Management
Manage Customers & their details
Manage Orders and update their status
Manage Vendors & their details (Multi Vendor)
Manage your Products and any details
Courier Integration
With a Windows based IXXO Manager we are able to integrate with the most popular courier systems, allowing you to automatically book the shipping of your products for a full solution. See the Shipping Management page for more information about the integrated couriers. Here are some of the benefits:
Never miss a despatch with IXXO Shipping Management and Reports
Create shipping labels using your preferred courier
Automatically update tracking information from your courier to your site
Accounts Integration
So the orders have been paid for and shipped and its time to update those ledgers. With the IXXO Desktop Manager this is done for you. Full accounts integration is available with the following:
Quickbooks
Sage 50 Accounts
Sage 50 Accounts Integration
Using the IXXO Desktop Manager you will be able to quickly update your Sage Customers, Suppliers and transaction information.
Our initial release allows for batch transaction uploading with detailed line by line breakdown of orders made entered directly in to your accounting program.