Facebook Online Store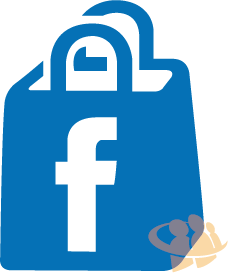 IXXO Cart brings you the Facebook Shop. The first facebook store solution integrated within your shopping cart, allowing you to reach millions of customers worldwide.
Facebok has over 500 million active users with over 50% of these users accessing their account every day. What's more people spend over 700 billion minutes per month on Facebook and on average each user has 130 friends.
Simply enable the application in IXXO Cart admin area and start selling immediately on Facebook! Completely managed by the same centralized administration console as your storefronts.
Facebook Store Features Overview
A single click is all that is needed to publish any product from your IXXO Cart inventory to Facebook.
No need to learn HTML or CSS. Unlike most ecommerce shopping carts and stores, you don't need to be a web guru to setup your own facebook shop
Publish any category from your cart straight in to your Facebook shop.
Customers can browse your store and add products to their basket on Facebook.
The checkout process happens on your site meaning that all of your standard store payment functionality is available
Your facebook shop functions as a part of your existing IXXO Store

The marketing potential through social media sites is a reality and this is why IXXO are the first to break in to the market with yet another tool that maximizes your marketing potential. Thanks to the new Facebook features of being able to add your own custom page, IXXO Cart can be extended to your own Facebook profile and target marketing is easily done using the FB Adverts.
The IXXO Facebook Shop is a module integrated within IXXO Cart Plus and IXXO Multi Vendor for no additional cost. Technology is always on the move and this is just another example of how IXXO Cart evolves to bring you the most usefull online store tools.
No Additional Fees
Why pay more for a limited-functionality Facebook Store when you can manage it all from the same administration console as your web store?