Custom Development Services
If your online trading business requires additional functionality beyond of IXXO Cart default features , our team can work with you to customize it so that it will meet your business requirements. The team of our engineers is ready to handle all of your customization needs.
The Most Popular Customizations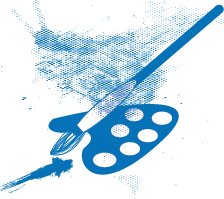 Customize the existing features
Template customization
Create specific features for your business
Integrate payment and shipping systems
While IXXO Cart Platform offers an extensive set of default features than any other ecommerce platform available, we continue adding new features, mainly from client feedback. Very often customers will come along with specific feature requirements. While almost all of our competition turns down any feature requests, we encourage our customers to ask for feature requests and submit their ideas for custom functionality.
Custom Website Design
Do you currently have a website and want to keep it when you start with IXXO Cart? Is not a problem at all. Our web designers can rollover your template into one of our templates. The IXXO Cart template engine is very robust and flexible and can accommodate the template of your website. Our professional service will ensure that everything is properly coded and integrated with the IXXO Cart template.
Let us help you to create your online shop based to your specifications.
Custom Development
There are times when you cannot wait for a feature to work its way through the feature requests. In this case we consider this to be a "custom development" because of the immediate need of this feature to be custom developed. Here at IXXO Cart we will be more than happy to provide this custom development.
We also understand that every online shop is different, and that every business does not operate the same way. It is also possible that you might have some specific requirements that are not covered out-of-the-box. In such a case we are open to customize our software to meet your business requirements and preferences through our custom development services.
How much does it cost?
Each custom development project will be evaluated individually depending on the complexity of the work needed to be done. You can request a free quote for your custom development by sending us the details with your requirements.
Want to get started?
Contact us today to get your store up and running
Contact us today